The Experts in HR
Meet Our Team
Our HR consultancy team
Meet our growing team of HR professionals
Samantha Hulson
HR Director & Founder, Birch-HR
Samantha is a Chartered fellow of the CIPD (FCIPD), which is the highest membership of people professionals. Sam has previously led several outstanding schools HR traded services in the public sector on behalf of local authorities, including for the largest children's services directorate in Europe (98% Headteacher client satisfaction for the quality of HR advice and support). She has successfully led on the planning and implementation of numerous transformation projects, advised the School Teachers Review Body (STRB) on national teacher pay matters, implemented new performance management frameworks linked to pay and different contracts of employment. Sam has led on national, regional and local trade union consultation including the development of a suite of new policies, management toolkits, complex casework resolution, disputes and recognition agreements. Sam previously chaired the Birmingham schools Joint Consultative Committees (JCC). Sam has worked in the private sector including retail and banking. Sam is a Governor at an inner city school in Birmingham.
Joanne Allsopp
HR Consultant
Joanne has considerable executive level HR Director and Chief Operating Officer experience within professional football (off-field operations) and recently worked as a Head of HR for a Multi-academy Trust. Joanne is a qualified paralegal. Jo has provided first line HR advice and support to all schools in the Trust, including recruitment, disciplinary, grievance, TUPE, payroll and pensions. Jo has a strong background in solution focussed employee relations and business and project improvement, using this knowledge to support the resolution of casework and policy improvement.
Jagdeesh Dolby
HR Consultant, Employee Relations (ER)
A CIPD qualified Senior HR Business Partner with HR Management, Employee Relations (ER) and talent management experience gained in public, FMCG Companies and within schools. Jagdeesh has a good understanding of business, supported by a full generalist HRM remit, including provision of HR advice on absence management, recruitment, performance management, discipline, grievance management, restructures, policies, procedures, settlement agreements, TUPE, and tribunals. Jagdeesh has ER experience in unionised and non-unionised environments, as well as leading on training, talent management and recruitment. Jagdeesh has held a full remit of providing regional HRM advice whilst working for a learning Trust supporting Headteachers and Principals.
Jade Housden
HR Consultant, Employee Relations (ER)
A CIPD qualified HR Consultant with experience in education, FMCG and retail companies. With policy and contract experience for academies, free and independent schools. Jade has HR consultancy experience in providing advice on a wide range of Employee Relations (ER) issues, such as discipline, capability, grievance, absence management, recruitment, redundancy, restructures, and TUPE matters across the country. Jade was part of the school training team providing remote and on-site foundation HR and DBS training.
Hollie Licqurish
HR Advisor
Hollie is an Associate CIPD member, with a sound understanding of what HR within the education sector entails. Having worked within several internal HR teams, Hollie is confident in providing professional advisory, recruitment, and employee relations support to our clients. Hollie has experience of maintaining the integrity of the data held by school's Single Central Record (SCR) and is knowledgeable about the regulatory requirements surrounding this.
Emma James
Business Manager and Company Secretary
Emma is a former contract project manager for the civil service. Emma manages the business support aspects on behalf of the Company and our clients to ensure systems, processes and risk management are effective, and that our client contracts are compliant. Emma provides a range of digital support to deliver our briefings and thought leadership content. Emma provides minute taking as part of the HR offer. As Company Secretary Emma helps ensure the Company complies with financial and legal responsibilities, as well as Governance.
Peter Emmanuel
HR Assistant
Peter is a final year undergraduate, completing a BA, HRM and marketing degree at Keele University. Peter is part of the Keele empowerment network, challenging gender barriers. As part of the Santander Internship opportunity, Peter has joined Birch-HR to gain HR experience, knowledge and skills as part of a forward thinking HR consultancy team.
Saba Iqbal
HR Assistant
A Business Management graduate from Birmingham City University and former school council representative. Saba initially joined Birch-HR as part of the Government Kickstart scheme. We provided in-work training to help develop key transferable employability skills. Before finishing the scheme, Saba expressed an interest in a HR career and is eager to learn more about employee relations, policy work, recruitment and training. Saba recently started a new role as HR Assistant and will be mentored by the team to gain HR generalist experience, knowledge and skills. 
Steve Kearsley
HR Consultant
Steve is a former Divisional Director of HR with significant strategic and operational HR experience and a proven track-record of success in business transformation, change management, employee relations, workplace investigations and reward management. Steve is a Chartered Fellow of the CIPD and has notable HR experience in the education, public and private sectors.
Lorraine Jones
HR Consultant
Lorraine is an experienced former HR Director for the Law Society of England and Wales and Birmingham Chamber of Commerce and Industry. Lorraine specialises in employee relations, workplace investigations, TUPE, coaching and mentoring. Lorraine has significant HR experience in the education, public and private sectors. Lorraine is a Chartered Fellow of the CIPD.
Steve Tolley
HR Consultant
Steve is a former HR Director and Head of HR Advisory Services in the public sector. Steve specialises in employee relations, workplace investigations, job evaluation and pay structures. Steve has substantial HR experience in the education, public and private sectors. Steve is a Chartered Fellow of the CIPD.
Martin Callus
HR Consultant
Martin is a former Group HR Director and change management consultant that specialises in HR, training and development, NLP, coaching, mentoring interventions, restructures, policy development and workplace investigations through to tribunal. Martin has worked with a wide range of organisations including Acute/Mental Health Trusts, GP federations, CCG's, local authorities, education Church of England and Birmingham Catholic Diocese. Martin is a Chartered Member of the CIPD and a CIPD Level 5 Lecturer for the South Orbital Colleges (John Ruskin and East Surrey).
Brian Carmichael
HR Consultant and Mediator
An accredited ACAS Employee Mediator, CIPD HR professional and trained Senior Investigating Officer, Brian is a subject matter expert in the effective management of Employee Relations. Utilising his skills, experience, and knowledge from working as a police officer for thirty years, he can proactively identify the root cause of employee(s) problems by conducting proportionate and ethically based HR fact-finding and disciplinary investigations. Where employees are conflicted, Brian performs facilitative mediation to restore effective working relationships.
Brian can also conduct reviews of processes and organisational design to identify the factors contributing to poor and inefficient performance. He is also proficient in providing hands-on case management support in investigations, disciplinary matters, absenteeism, capability, and grievance matters.
Mary Walker
Learning and Development Consultant
Mary has extensive experience and a track record in delivering diverse learning and development programmes and executive level coaching and mentoring to support businesses, charities and leaders to maximise performance of their teams. Mary helps leaders access funding to support training.  Mary's most recent work achievements include the successful delivery of the volunteer programme for the European Professional Rugby Cup finals. Mary has over 30-years' experience working in finance and HR roles and has been a member of the CIPD for over 20-years. Mary is passionate about supporting the local community and has been a Governor.
Ann Reilly
HR Consultant
Ann is a former Head of HR in the private sector, a Chartered Fellow of the CIPD, with more than 30 years professional HR experience in both strategic and operational HR roles. Ann is passionate about what she does, a trusted HR partner and advisor working collaboratively utilising her experience to provide pragmatic HR solutions and support. With expertise in the areas of Employee Relations, Trade Unions, Disciplinary, Grievances, Workplace Investigations, Mediations, TUPE transfers from local authorities into the private sector, Change programmes, redundancy, organisational re-structures and succession planning. An Award winner who has worked across a wide range of business sectors, including Engineering Design, Retail, Highways and Rail, Pharmacy and FM.
.
Judi McSweeney
HR Consultant
An FCIPD senior HR professional, with experience of working within education, charities, and manufacturing sectors. Providing generalist strategic and operational HR consultancy and support to executive and management teams to find solutions. Key skills are employee relations, including disciplinary, restructures, grievance, capability, working with unions, influencing, appraisal, project, talent, and conflict management.
Frances Murphy
Management Consultant
A highly experienced Business and Project Development Manager with a demonstrable history of working in local government and the education administration industry. Frances has experience in supporting establishments in a wide range of business initiatives, including process change management and project management logistics and delivery.  
We provide regular HR news, briefing  and training events for our clients. We provide thought leadership articles for HR, education and business national media.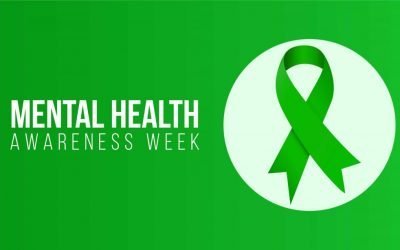 9th -15th May was Mental Health Awareness week and theme was loneliness.
At Birch-HR we asked what does wellbeing and mental health mean to employers?
The key to being a good Intern…enjoy yourself!
Our HR Intern, Peter Emmanuel, gives us a brief insight on what it is like to work at Birch-HR and gives his top tips on being a good Intern.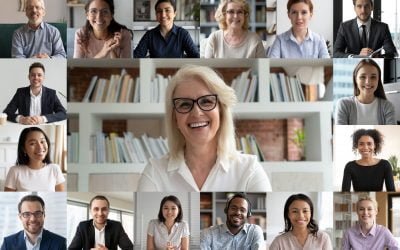 Did you know that creating an informed, open and supportive culture can really help your school and business become an employer of choice?
Becoming an employer of choice depends on several factors, but let's start with making your team feel supported, performing well and a culture they genuinely enjoy working for.
Enquire Today
We look forward to arranging a convenient time to establish how we can best support your current leadership with the delivery of both current and future HR priorities.