Specialising in education, SME and charities HR
Partners and Testimonials
Partners
Meet some of our partners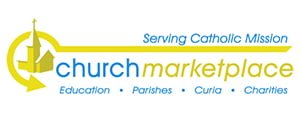 Churchmarketplace (CMP)
Birch-HR were successfully awarded a contract with CMP to deliver HR services to Catholic Schools and Dioceses in England and Wales. The tender process was fully compliant with OJEU and public sector regulations. All the due diligence is done for Catholic Schools, and Multi-academy Companies (MACs).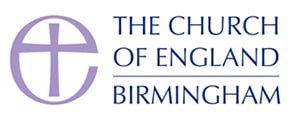 Church of England Birmingham academies
Following a successful tender, Birch-HR were invited onto the approved list for the Church of England Birmingham academies by Sarah Smith, Diocesan Director of Education, Birmingham. 

The Archdiocese of Birmingham
Birch-HR provide HR consultancy support to schools, academies and multi-academies across the Archdiocese of Birmingham, which includes seven cities and five counties. This extends from schools in the North to the Thames in the South. Our support is extended to recruitment, employee relations advice and the annual planning and delivery of ongoing HR training of school leaders, foundation governors and directors of multi-academies.
Birmingham Catholic Primary Partnership (BCPP)
Birch-HR deliver the annual HR training for the BCPP family of 83 Catholic Primary schools, whose core purpose is to provide professional development to enhance the quality of teaching and learning.
Strictly Education
Strictly Education is the UK's leading education provider of outsourced payroll and pensions provider to schools, academies and multi-academies. Using technology led solutions whilst ensuring that requirements by the Local Authority (LA) and Department for Education (DfE) are met. Birch-HR collaborate with Strictly Education to offer a comprehensive payroll, pensions and HR consultancy/advisory services to education clients across the UK.
Civil Mediation Council (CMC)
Birch-HR provide mediation as an effective means of workplace and commercial conflict resolution. Birch-HR have CMC accredited mediator(s), demonstrating their professional status, undertaking relevant training and who have kept up to date with their continuous professional development.
GB Training and Consulting Ltd
Birch-HR provide a network of trainers, facilitators and coaches who are DiSC accredited and have full access to the Everything DiSC and Five Lencioni Behaviours suite of assessments.

Robin Hood Golf Club
Birch-HR are the official Business Partner at Robin Hood Golf Club. We offer members a trusted HR professional service for their businesses. Our clients, partners and team have access to complimentary golf and facilities, as a welcome retreat.
Reviews
Read our client testimonials
"We have been delighted with the support that we have had from the team at Birch-HR. Support is always prompt, advice reliable and there is a willingness to follow through with challenging situations"
Jon Harris, Headteacher, Hamilton Special School
"I just wanted to say how fantastic our HR Consultant has been with all the support & advice she has offered to us over the last few months. Our HR Consultant has been absolutely brilliant both on the phone, face to face and virtually. She has been calm and professional in conducting the meetings with staff and this has been a huge relief to us in school. Credit where credit is due. We are so glad we switched to Birch"
Head Teacher, Primary School, West Midlands
"Thank you for all your support and your calm, effective advice. We do think St Benedict's is in a healthier place getting to the end of the year and that's thanks, in no small measure, to much better HR"
Acting Headteacher, St. Benedicts School
"Love @BirchHR1 ... support is amazing, professional, fast and delivered with integrity!! Couldn't recommend them highly enough!" "Birch-HR is an indispensable part of my school. It is vital, we can access speedy advice and guidance delivered with professionalism and followed through with diligence. Birch-HR deliver all of this! I am able to work with HR consultants I trust implicitly, who know my school and take the time to know my people."
Steve Howell, Headteacher, City of Birmingham School (COBS)
"Great work guys massively impressed - best possible outcome - THANK YOU for all you have done"
Owen Finnigan, Headteacher, St Mary's Catholic Primary School
"Birch thought of everything, they exuded confidence, because they had experience and knowledge of complex change and centralisation of support services in academies. The Birch-HR team created an environment which felt secure and supportive, giving us confidence that we could work through every obstacle to reach a resolution."
Carmel Brown, National Director for HR and Operations, Ormiston Academies Trust (OAT)
"I would recommend Birch-HR to any school or academy as they provide consistent and high-quality support. Their solution focussed approach, means that I can focus on school improvement, teaching and learning. The quality of HR support is invaluable and second to none. Thank you for your help in ensuring Yew Tree is a successful school for our children."
Shaukat Islam, Chief Education Officer, Inspire Education Community Trust 
"I couldn't function in all these schools without the support of the dedicated Head of Employee Relations and your organisation"
Tony Quinn, Catholic Leader, The Archdiocese of Birmingham
"Your HR team are amazing"
Veronica Gosling, Headteacher, St John Vianney Catholic Primary School
"Birch-HR is our approved HR partner for catholic schools across Birmingham Catholic Diocese. They have consistently delivered all our annual HR training. We recognise their significant Catholic education HR experience, proven track record, great reputation and positive impact on our school improvement priorities."
Gerry Dryden, HR Director, Catholic Diocese of Birmingham
"Birch-HR understanding of the key CES and local policies and employment legislation plus the importance of delivering the best education possible and maintaining the ethos of the school has been a key part to the very successful outcomes I have achieved."
Catherine Dalzell, Headteacher, Maryvale Catholic Primary School 
"Our HR Consultant has provided excellent advice, shown sound judgement and made good use of the relationships she has with colleagues within the trade union movement to secure consistent positive outcomes"
Jonathan Moore, Headteacher, Aston Tower Community Primary School
"They took all the worry away from how to organise the Headteacher recruitment process. They were so knowledgeable about how to reach the best pool of candidates and very specific target audience. And what is more, the manner in which they work is absolutely fantastic and absolutely first-class"
John Farrell, Catholic Senior Education Leader (CSEL), St, John Paul II Multi Academy
"We were very pleased with support provided by Birch in preparing paperwork, support for the meetings with employees and unions alongside reporting to the Board. There was expertise to hand and excellent advice to ensure we were compliant throughout the process and great support was provided to individual staff throughout a very difficult time. We were also given significant support on the harmonising of pay scales, application of CES and local MAC policies"
Helen Quinn, Catholic Senior Education Leader (CSEL), The Romero Catholic Academy
"We used Birch-HR to support the TUPE process. The service provided was excellent, staff were supported by individuals who were professional, friendly and practised in the TUPE process. Birch-HR were flexible in their approach and ensured that all our needs from legal compliance to supporting staff through the change were dealt with honesty and integrity whilst upholding MAC values. We would highly recommend Birch-HR as they offer excellence professional advice, support and value for money"
Emma Samuel, Chief Operating Officer, St John Paul II MAC
"Strictly Education is pleased to partner with Birch-HR in providing outstanding HR, payroll and pension support for schools, academies and MATs. Our organisations share the same principles and ideals, with our joint aim to become your education establishment trusted partners, enabling you to achieve the best outcomes for children and young people"
Amanda Fisher, CEO, Strictly Education
"BIRCH-HR supported the charity through a really difficult situation which needed to be resolved quickly and efficiently for all involved. The support and advice from all members of the Birch Team was outstanding, which we required as a small local charity without any inhouse HR Support. As Chair of the Trustees, I would recommend any Charity to use them as their knowledge and expertise is outstanding"
Jenny Steckles Chair of Trustees for Advocacy Matters
"Very beneficial and interesting sessions for our learners, Birch-HR really know what they are talking about and inspired confidence in new and existing managers to deal with HR matters. We covered recruitment, induction, performance management and importance of contracts of employment from some of the best HR professionals around. Our learners were inspired to ask questions and utilise their professional development in their own workplace"
"I think it's safe to say that this HR case was a bit more complex than usual and as such I don't think we could have dealt with it without the extensive expert knowledge and guidance supplied by you and your colleagues at Birch-HR. I sincerely hope that we don't need your services again but if we ever do then you will be our first port of call"
Chair of Trustees, Social Enterprise Project, Birmingham
"Great HR solutions for our construction Companies. Just the HR support we need, helpful, knowledgeable and gets to the nub of the issues. The HR Consultants work closely with us to ensure the best solution. They go over and above to support us. I have no hesitation in recommending Birch-HR to any company"
Jay Singh Sahota, SSF, Director
"Birch-HR were recommended to us and they have updated our HR policies, dealt successfully with staff absence problems and led on ACAS early conciliation after a dismissal, meaning there was no compensatory cost to our family Company. They are hands on, have considerable experience and their expert advice really helps our business. We would highly recommend'"
Lashkar Singh, Managing Director, A.M. Hydraulics
"BIRCH-HR supported the charity through a really difficult situation which needed to be resolved quickly and efficiently for all involved. The support and advice from all members of the Birch Team was outstanding, which we required as a small local charity without any inhouse HR Support. As Chair of the Trustees, I would recommend any Charity to use them as their knowledge and expertise is outstanding"
Jenny Steckles Chair of Trustees for Advocacy Matters
"We moved our HR provision 4 years ago from a large impersonal company to Birch-HR who have been the perfect fit for our business. At the start of our relationship they took their time to meet and understand the team, the business and our processes. As we have grown they have helped us scale offering advice and support along every step of the way. Not only are they are always available to discuss any HR issues but they are proactive in keeping us up to date especially with managing the company through the last 18 months of the pandemic. They handle every situation calmly and with expertise to ensure the outcome is always remedied in a swift and professional manner. I would recommend using Birch-HR to any company looking for that personal touch."
Daniel Aldersley, Akuma Sports
"The Multi academy commissioned Birch HR to provide a leadership development course for our experienced Headteachers. The quality of topics covered, and materials provided were excellent. The team from Birch created a culture of high expectations delivered within a challenging and thought-provoking framework. Every headteacher within the multi-academy commented on how invaluable the training was and I would have no hesitation in recommending this course to other multi-academies who are seeking to embed high-quality leadership standards within their organisation".
Mr T Leverage M.A (Cantab), CSEL/CEO, Our Lady of Magnificat Multi-academy
"I just wanted to take a moment to share how incredibly powerful the first 2 days of the Leadership Development from Birch HR were. The pitch and delivery were spot on. The tasks varied, the opportunity as a group of heads to build relationships and feel as one and the possibilities of smarter working as a collective was exciting. I have already taken away a wealth of strategies and techniques that are going to improve my leadership".
Charlotte Miller, Headteacher, St Mary's Primary School, Henley in Arden
"Having never been an appraiser before, this has made me feel equipped with the tools I need to start appraising. Thank you, I would highly recommend the HR training."
The Mead Education Trust, Leicester
"Lovely HR workshop lead by well trained and well-informed staff".
Teacher, The Mead Education Trust
We provide regular HR news, briefing  and training events for our clients. We provide thought leadership articles for HR, education and business national media.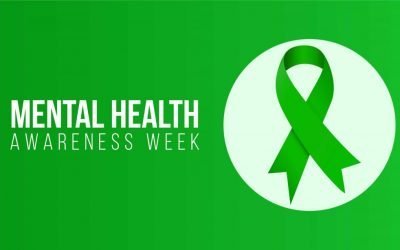 9th -15th May was Mental Health Awareness week and theme was loneliness.
At Birch-HR we asked what does wellbeing and mental health mean to employers?
The key to being a good Intern…enjoy yourself!
Our HR Intern, Peter Emmanuel, gives us a brief insight on what it is like to work at Birch-HR and gives his top tips on being a good Intern.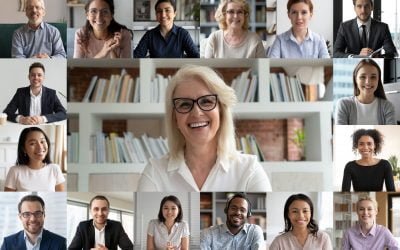 Did you know that creating an informed, open and supportive culture can really help your school and business become an employer of choice?
Becoming an employer of choice depends on several factors, but let's start with making your team feel supported, performing well and a culture they genuinely enjoy working for.
Enquire Today
We look forward to arranging a convenient time to establish how we can best support your current leadership with the delivery of both current and future HR priorities.