Insightful Thinking Real Solutions
Experts in HR
Welcome to Birch-HR consultancy, leading the way with innovative, best-practice human resource (HR) consultancy support and advice for education, businesses and charity sectors.
Since 2016
About Birch-HR
"At Birch-HR, we adhere to our courageous principles when managing complex leadership and people challenges head-on. With our team's collective expert HR advisory experience, knowledge and focus on resolution, we have built an excellent reputation for providing HR consultancy support".
Samantha Hulson, Managing Director, HR Consultant & Executive Coach
Employee Relations (ER)
With a rational pragmatic focus on HR resolution, we provide expert employee relations advice and guidance. Select either an annual agreement or a competitive day-rate HR consultancy basis.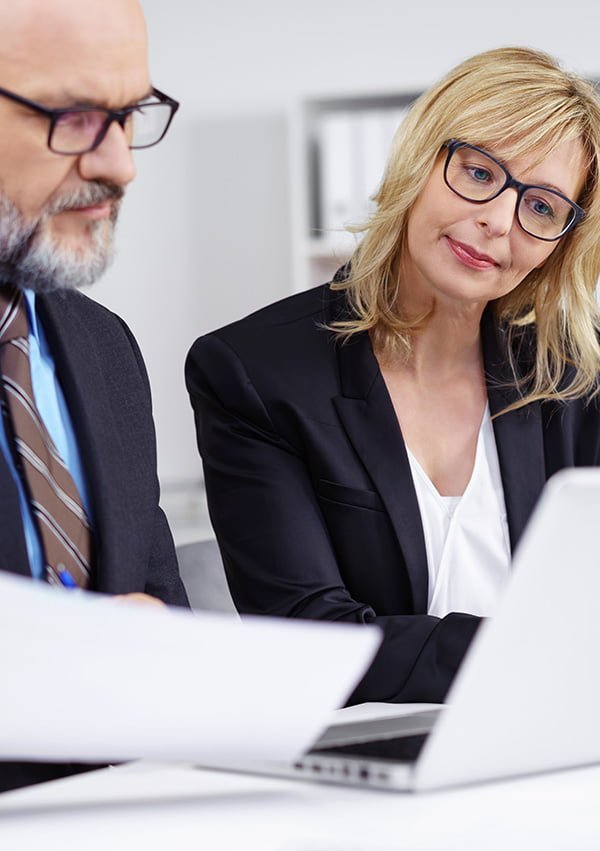 Workplace Investigations
Workplace investigation? Disciplinary, grievance, whistleblowing, dispute or other complaint, let us help ensure a fair, compliant and timely process.
Mediation
As leaders and HR consultants, we understand that workplace conflicts are inevitable, but how we address them can make all the difference in organisational success.
Collaborative
Human Resources
Birch-HR are a highly experienced team of HR Consultancy specialists, with the knowledge and abilities to assist your school, multi-academy, business or charity to achieve consistent long-lasting changes and significantly improve your leadership and people outcomes. Both our HR Consultants and clients are located across the West Midlands and UK.
We Specialise In
Our Services 
With a focus on schools' Human Resources resolution, we provide expert HR advice and guidance to the education sector. This includes for maintained, multi-academies, independent, free schools, local authorities, faith bodies and legal indemnity providers.
With a spotlight on supporting business owners and leaders up to executive board level, we provide HR consultancy support and expertise as and when needed.
Our Birmingham based HR Consultancy team provides trustees, CEO's and other leaders of charities and not for profit organisations across the UK with flexible HR advisory support from the experts in line with your charitable purposes.
Case Studies
Find out about the work we do
Global and National Company Parntership
Recruitment and Talent Management
Charity CEO Grievance Appeal
Reviews
See what our clients are saying
"Great work guys massively impressed - best possible outcome - THANK YOU for all you have done."
Owen Finnigan, Headteacher, St Mary's Catholic Primary School
"Love @BirchHR1 ... support is amazing, professional, fast and delivered with integrity!! Couldn't recommend them highly enough!"
Steve Howell, Headteacher, City of Birmingham School (COBS)
"Absolutely would recommend the Leadership Development Programme to other schools and I hope that we get the opportunity to have more training and development like this."
Headteacher, Our Lady of Magnificat Multi-academy
"Great HR solutions for our construction Companies. Just the HR support we need, helpful, knowledgeable and gets to the nub of the issues. The HR Consultants work closely with us to ensure the best solution. They go over and above to support us. I have no hesitation in recommending Birch-HR to any company."
Jay Singh Sahota, Director, SSF Group
"Very beneficial and interesting sessions for our learners, Birch-HR really know what they are talking about and inspired confidence in new and existing managers to deal with HR matters."
Lee Croucher, Skillwise
"Thank you for all of the time and care taken in drafting the grievance appeal outcome, and for the professional knowledge you have brought to the process. As Governors we would flounder without your support."
Co Opted Governor, College, West Midlands
"As a small business without a HR function, HR situations can be very upsetting, stressful and a minefield of dos and don'ts. Birch-HR took the stress away with clear, concise, and professional advice. Furthermore, their friendly manner really helped whilst dealing with distressing conversations and meetings and they were always available at any time of day for a quick call to guide and advice. I highly recommend Birch-HR."
Howard Williams, Director, Parker Software
"The experience that Birch-HR has brings confidence and peace of mind. Their guidance, covering the day to day anomalies right through to managing change processes is superb. The team of experts are always on hand to help and walk through any HR queries or concerns."
Luke Salkeld, Headteacher, St. Francis of Assisi Catholic College
"A huge thank you to you all at Birch-HR for all of your support, guidance and expertise. When I took on my first Headship here a year ago, my limited HR experience left me wondering how I would navigate the inevitable quandaries. You have supported me, my team and my school and I cannot thank you enough for being there at the end of a phone, a Teams call, an e-mail or being here in person at school to guide me. I feel well-equipped now to use the skills you have given me."
Mrs Rooney​​​​, Head of School, St. Thomas More Catholic First School  
"We can't begin to express how thankful we are to Birch-HR! From the very first interaction to ongoing support, they have been nothing short of exceptional. They have taken the effort to comprehend our school's culture, values, and long-term goals, ensuring that the solutions they offer align perfectly with our vision and policies. This level of attention to detail sets them apart from other providers without doubt. We wholeheartedly recommend their services to any company or school seeking a dependable, supportive, and knowledgeable HR partner. Thank you Birch!"
Nida Nobrdali, Assistant School Business Manager, The Pavilion
We provide regular HR news, briefing and training events for our clients. We provide thought leadership articles for HR, education and business national media.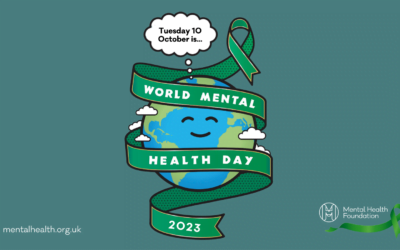 Today, on World Mental Health Day, we're joining the global, national, regional and local conversations to emphasise that "Mental Health is a Universal Human Right."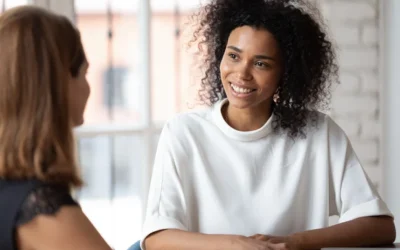 In partnership with Therapy Centre Services, our dedicated team of Counsellors is here to support employers and employees with a wide range of counselling service solutions.
Welcome to our latest blog where we shed light on a valuable tool to find solutions to improve relationships at work.
Enquire Today
We look forward to arranging a convenient time to establish how we can best support your current leadership with the delivery of HR consultancy and HR strategy services.